THE ISSUES
Animal welfare is still at its infancy in Cambodia. Animals are often considered as a nuisance, food, or as property. There is a lack of knowledge and understanding about how to care for animals, and consequently there are high rates of abuse and neglect, and dogs and cats are often sold for meat.
Creating Sustainable Animal Welfare
Our mission is to create sustainable animal welfare in Cambodia, and end suffering for Cambodian street cats and dogs.
We are committed to sustainable and long-lasting change in Cambodia, and work closely with local communities.
Our approach:
tackling overpopulation through neutering programs,
educating local communities and schools about animal welfare, and
improving the quality of veterinary care through training.
Changing human behavior is the key to our motivation, as it is the only way to truly improve the future of Cambodian street animals.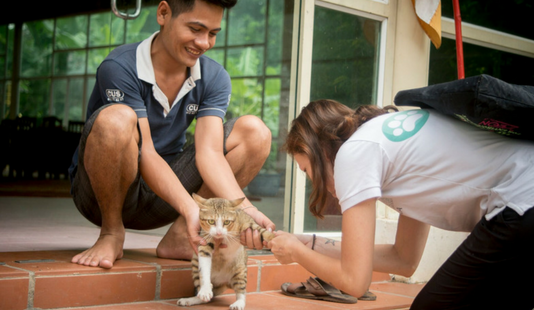 Community Outreach Program
There is a common misconception that pagodas are a safe-haven for animals, which unfortunately encourages people to dump their unwanted pets there. Monks and caretakers often want to help, but they are unsure of how to care for the animals. Scarce food, overcrowding, and infectious diseases all contribute to a high mortality rate.
This is why community outreach is one of the most important pillars of our work. We are building close relationships with monks and caretakers in each pagoda to increase their knowledge and engage them in feeding, sterilizing and medicating the animals.
We also visit schools and community events to educate the public about responsible pet ownership, and encourage people to adopt, rather than buying from pet shops.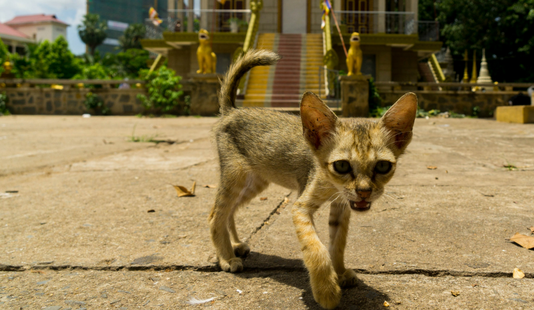 Tackling Overpopulation
Stray animals dominate Cambodia's streets, and the problem continues to rise. Local communities are often unable to care for the animals. This allows diseases to spread easily and enables the trend to sell animals to the cruel and barbaric cat & dog meat trade.
To effectively address overpopulation, we operate a sustainable spay/neuter program in targeted areas of Phnom Penh. We do this in close participation with the local community, to ensure that we gain their support for spaying and neutering, and ultimately caring for the animals in their streets. Read our blog post to learn more about the importance of desexing.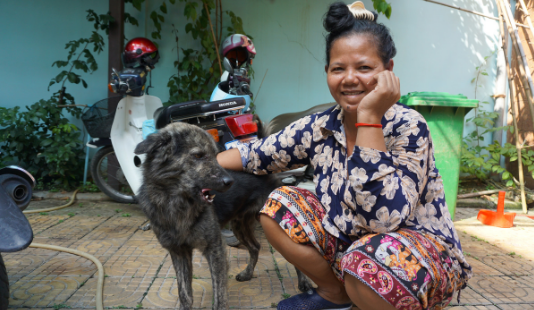 Ending the Cat & Dog Meat Trade

Recently, ARC has reached a milestone in the fight against the cat & dog meat trade in Cambodia. Our extensive discussions with the Deputy Governor of Siem Reap – the dog meat hot spot in the Kingdom – have paid off!
On 6 July 2020, the Siem Reap Provincial Department of Agriculture, Forestries and Fisheries officially banned the slaughter and trading of dogs for meat in Siem Reap! We are thrilled about this achievement and motivated to continue our lobby work to achieve the same results across the rest of Cambodia.
This first-ever study on the dog meat trade in Cambodia (English), which we conducted in partnership with FOUR PAWS International in 2019, was the basis for this successful discussion.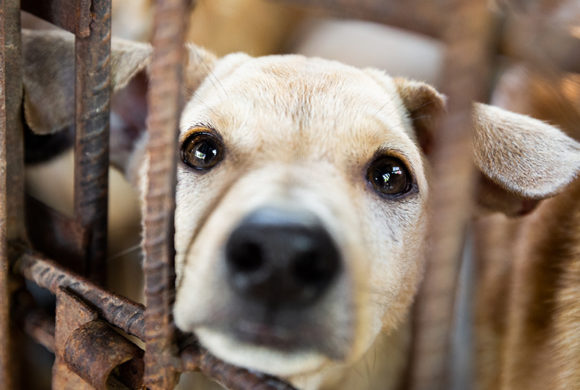 Improving the Quality of Veterinary Care
In Cambodia, aspiring veterinarians study for four years at the University of Agriculture, to receive their full qualification. The degree concentrates primarily on the care of livestock including cows, pigs and buffalo, and little is taught about dogs and cats. There are few practical lessons and we find that even after graduating, students are not able to perform simple procedures or operations.
In order to increase the standard, we train local veterinary staff by employing them alongside an experienced expatriate vet, who teaches and guides them. In the future we hope to work more closely with the university, to improve the standard of veterinary care outside of just our centre.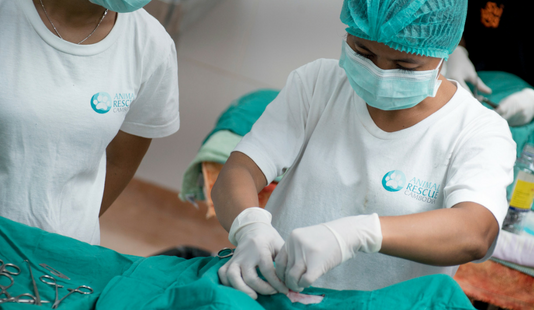 Finding Homes for the Forgotten
While on outreach missions to pagodas and communities, we often come across animals that require immediate veterinary care.  We take responsibility to rehabilitate each animal and ideally release them back to the community.
Where this is not possible, for health or other reasons, we try to find a foster home and hopefully, adopt them into a forever home.
If you interested in adopting or fostering a rescued animal, meet them all here.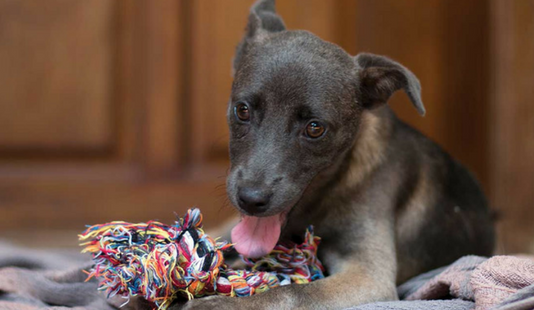 OUR IMPACT
Since Animal Rescue Cambodia was established in 2016, we have rescued, treated, and rehabilitated more than 11,000 animals!
2,232

animals neutered/ spayed

10,523

vaccinations administered (rabies, other diseases)

217

animals adopted into forever homes
It all began in 2016 when our founder, Tina Mayr, spotted a terribly neglected dog living within the grounds of a high school in Phnom Penh. He was suffering from several health issues and had difficulty walking, as his fur had grown uncontrollably due to years of neglect.
Tina was truly shocked, not only by his appearance but also by the indifference of the students and their unwillingness to help the dog. She reached out to local clinics in Cambodia but the scale of the problem far overwhelmed their capacity.
Through this experience, Tina was inspired to establish Animal Rescue Cambodia, and since then we operate under the following principle:
"I used to say: 'Somebody should do something about that.' Then I realized, I am somebody."
The dog, Henry, had a full recovery and is now our resident and an honorary Animal Rescue Cambodia 'ambassadog'.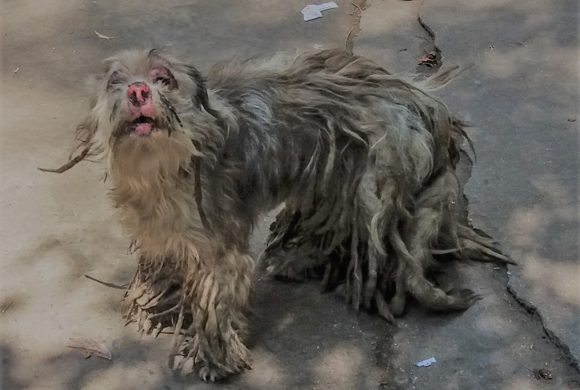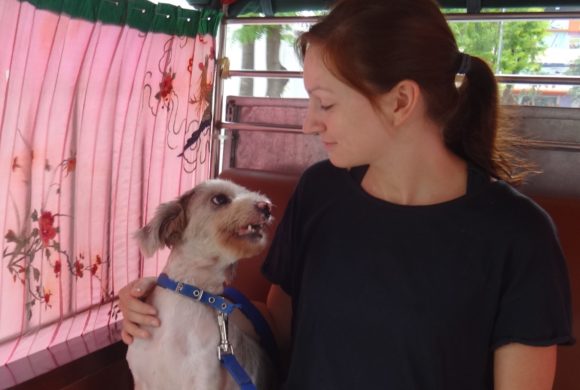 Martina (Tina) Mayr
Founder and Director
I initially came to Cambodia while working with a different organization, but when I saw the state of the animals in Phnom Penh I knew I had to do something. I found my best friend, Henry the dog, matted and riddled with disease and I thought enough is enough. I started ARC as a way to not only help animals but to bring education to the community. Truly, changing the mindset toward the animals around us is our goal. Dogs and cats are so important in the scope of the human experience, and at ARC we want to help people find the value and the love that these animals have to offer.
Dola Han



Veterinarian

Dola is a passionate and skillful veterinarian. He got his Bachelor Degree in 2017 from the Royal University of Agriculture and has been working with ARC for more than 2 years. It's inspiring to see Dr. Dola's expertise and professional medical care together with the love he has for animals, especially cats and dogs. At ARC, Dola's tasks as head vet include supervising the vet team, spaying/neutering cats and dogs, diagnosing, as well as treating rescue and stray animals.
Sreynich Yi

Vet Nurse

Sreynich joined ARC in June 2020. She received her Bachelor Degree in veterinary medicine from the Royal University of Agriculture in 2019. She has always spent her spare time volunteering to help animals in need. Now, at ARC, Sreynich is responsible for preparing animals for surgery including monitoring during/afterward, assisting the head vet during surgery and with diagnostics, administering medicine/anesthetics, caring for our in-patients, and providing advice to owners on how to best care for their cats and dogs.
Eab Kheav

Vet Nurse

Eab joined ARC in May 2020. She is currently writing her dissertation to get her Bachelor Degree in veterinary medicine from the Royal University of Agriculture. While she studied, Eab also volunteered for various animal welfare projects and worked abroad for 1 year to gain practical experience. Now, at ARC, Eab works closely with the other vet nurses and performs similar duties, including preparing/monitoring animals for/during surgery, administering medicine, assisting the head vet with surgery and diagnostics, and caring for our in-patients.
Cheata Sok

Admin Assistant

Cheata is a young and enthusiastic Bachelor of Marketing student, who joined ARC in May 2020. As Administrative Assistant she is responsible for organizing everything around our office. This includes assisting to prepare and process HR, accounting, and legal documents. This may be paperwork, but it is the backbone of what we do, and makes is possible for ARC to carry out our work – education, desexing, and community outreach. Cheata's passion and love for animals combined with her organizational skills make her a valuable asset to our team.
Voleak Mat

Clinic Officer

Voleak joined ARC in October 2020. She holds a Bachelor Degree in Finance & Management from the Build Bright University as well as a Diploma in English from the Australian Center. Voleak has 7 years of work experience in various fields. As such, Voleak is the perfect Clinic Officer for ARC, because she can handle every task quickly and professionally while remaining calm. Voleak is responsible for ARC's communication, coordinating our volunteers, and the animal foster/adoption program. She also assists with administration and caring for our in-house animals.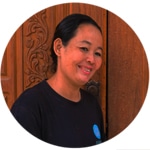 Kunthea Sim

Housekeeper
Kunthea joined ARC in November 2017. We lovingly refer to her as our "mother of the house". Together with Phanit, Kunthea makes sure that our center stays clean, and our furry guests have a cozy and healthy (germ-free) home. They are truly experts when it comes to clinic cleanliness, contamination control, and overall animal care. Kunthea and Phant are truly LIFESAVERS as they not only clean but also disinfect our center to prevent the spread of parasites, crawly critters, and diseases!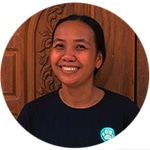 Phanit Choup

Housekeeper

Phanit joined ARC in August 2018. To us, she is the "good soul of the house". Together with Kunthea, Phanit makes sure that our center stays clean, and our furry guests have a cozy and healthy (germ-free) home. They are truly experts when it comes to clinic cleanliness, contamination control, and overall animal care. Their daily duties are tough, but these two superheroes are tougher! We couldn't do it without them!