ចុចត្រង់នេះដើម្បីអានអត្ថបទជាភាសាខ្មែរ។
ARC's long-time patrons Mnandi and Minxy regularly foster orphan rescue kittens. Their dedication and love gives a second chance to these baby kittens who otherwise would likely not make it. Young kittens are very fragile and require a lot of care and love, which is best provided in a foster family.
You don't only add a cute ball of fluff to your home, but you gain a family."
~ Mnandi & Minxy, Kitten Foster Parents
About Mnandi & Minxy
This power couple from South Africa has been living in Phnom Penh for a few years now. Working as an Art Director and Hair Educator, Mnandi and Minxy love to contribute to making this world a little bit better.
Looking after rescue kittens is a great balance to their professional lives, which they attend to with passion and dedication.
Now, let's hear what Mnandi and Minxy have to say about fostering kittens :-)
What inspired you to foster rescue animals?
Living in Cambodia really opened our eyes to the ever-growing animal crisis and suffering of cats and dogs in the streets. We wanted to help where we could.
For us, fostering kittens is such a rewarding way to help those who have no one else. Besides, we feel that by fostering we are able to save even more lives compared to adopting just one or two cats.
What do you love about fostering kittens?
Well, we're not gonna lie, it is a little bit of work to care for baby kittens every couple of hours. But it's SO rewarding, knowing that you are saving life after precious life.
Watching each and every kitten grow up and develop his/her own little personality never stops to amaze us and is truly a miracle of nature.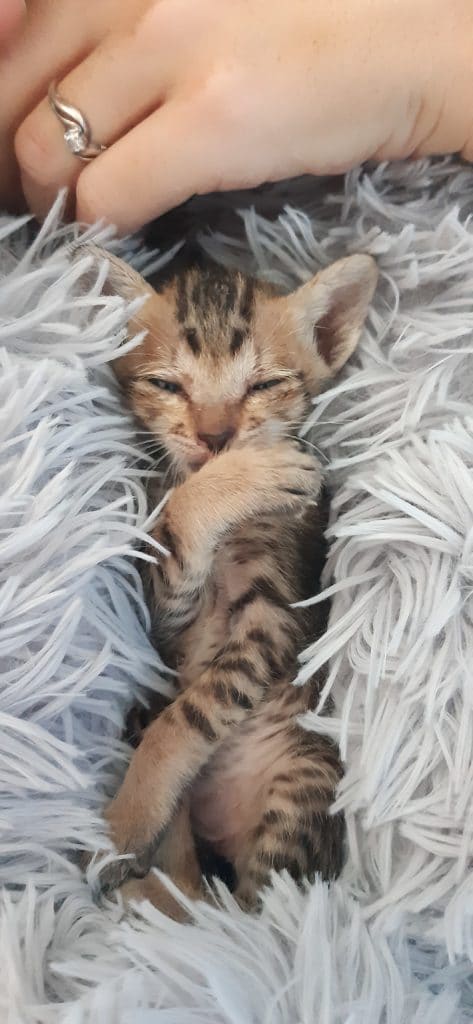 We also appreciate the fact that by fostering several baby kittens at a time, we are able to keep the siblings together, which makes them feel safer. This way, they also learn "cat skills" from each other in addition to our love and what we can teach them. For example, safe playtime, carrier training, and practicing nail trimming, and so on.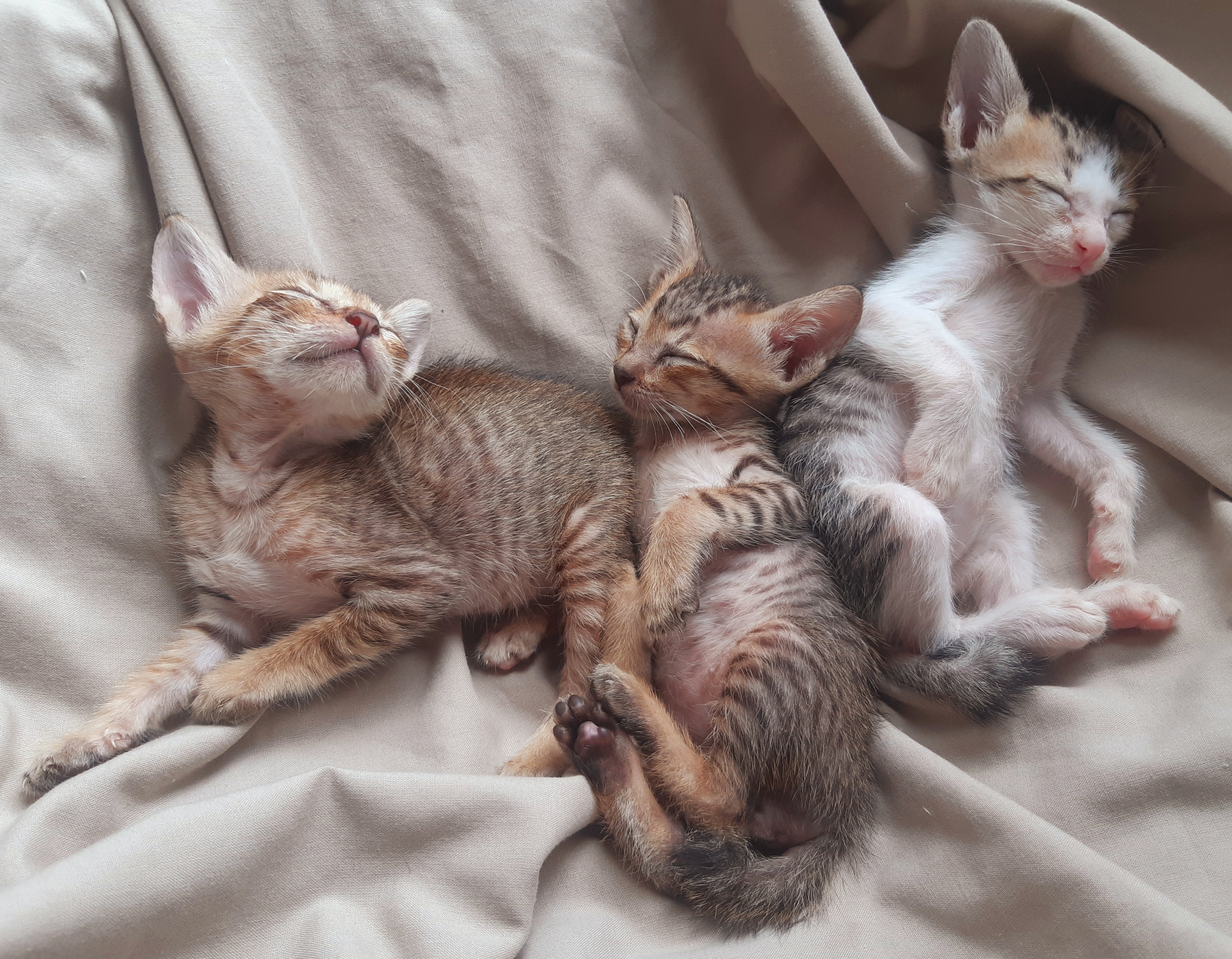 Finally, your partner is grumpy and doesn't want to cuddle? No problem ;-) Kittens are bundles of unconditional love, cuteness, cuddles, fun, and playtime. Of course, when they are eating, sleeping, or are busy exploring, then they might not want to be bothered for a moment, and that's fine too. Just the next moment they're back to hugging and kissing you again.
What does kitten fostering look like in practice?
A typical term of fostering really depends on the health and age of the little ball of fluff. Some are already 3 months old, others could be newborns. The younger the kittens, the more fragile they are and the more attention they need.
If the kitten is 2 months or older and healthy, then all they need is a warm bed, regular food, and as much attention as possible until they are ready to be desexed and move to their forever adoption home. However, if the kitten has a cold or is otherwise sick, it requires more time to give medicine and monitor their health status closely.
You can also check out our Kitten Squad Instagram account (kitten_me_not), where we share everyday stories and you can get an even better understanding of just how much love they give us.
A typical day starts with warm cuddles and stretches in bed. Then, it's morning feeding time, where we also give medication (if required), followed by cleaning them up (baby kittens can't clean themselves), and lots of love and affection.
Then we go about our day. If we work from home, the kittens are a wonderful reminder to get up once in a while, stretch, and take our eyes off the screens. In the afternoon, we usually play, nap, cuddle, and REPEAT, before it's evening feeding time, cleaning, medication (if required), and lights out for the night.
On the other hand, newborn kittens up to 4 weeks of age, so-called neonatal kittens, require 24/7 care to survive and grow up happy and healthy. You can read more about raising neonatal kittens here in this extensive ARC article.
What's important to us is that we don't just pick healthy and pretty kittens, but also foster babies with illness or disabilities. We truly want to help everyone who needs us.
How does it work in terms of costs?
We as the foster parents cover the kitten food, treats, litter, and toys, which we are so happy to provide.
The animal charity, Animal Rescue Cambodia in our case, takes care of the health check-ups and treatments including medication. This includes all vaccinations, deworming, defleaing, desexing, and so on.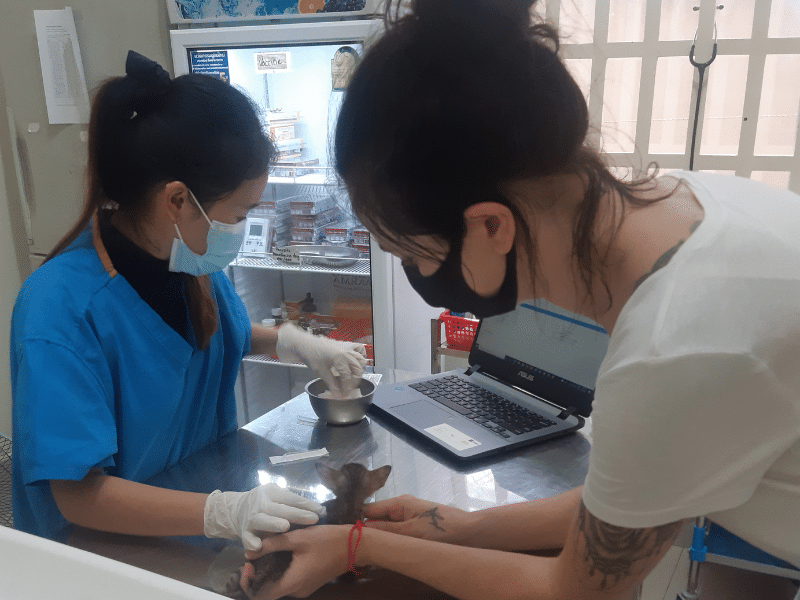 We are really fortunate to be collaborating with such a professional and kind organization, who truly has the best interest of the rescue animals in mind.
Who is currently in your care?
Our current kitten squad consists of Kyra, Floyd, Kiara, and Ziggy.
Kyra is the older sister and is always looking out for her siblings. She is a lucky kitten with a paw that has four different colors. She's gorgeous. Next, Floyd loves to show off, stealing everyone's heart with his cute little pink nose.
Kiara looks like a cute teddy bear with her long eyelashes. But don't let her cuteness fool you. She doesn't do anything half-hearted. When she eats, she eats like a lioness. And when she cuddles, she cuddles like a little cuddle monster! She's just the cutest.
Finally, Ziggy is a star of his own and always wants to be on top of things. He MUST sit on our shoulders, whether we cook, clean, teach, or watch TV. He will give us occasional kisses on the cheek, whenever he wants to reward us for treating him well ;-)
What tips do you have for people who consider fostering a rescue animal?
Well, get ready to fall in love. Hard. We didn't expect to experience this amount of love and joy. Not only did the kittens transform our home, but also our hearts. It was a loving and fun place before and has become even more open, happy, and loving through fostering the kittens.
Before fostering kittens (or other rescue animals), pet-proof your home. For example, provide scratching posts so your sofa and yoga mat are safe. For our foster kittens, we created a designated and "gated" area in our home, where they can play safely and also unsupervised for brief periods of time.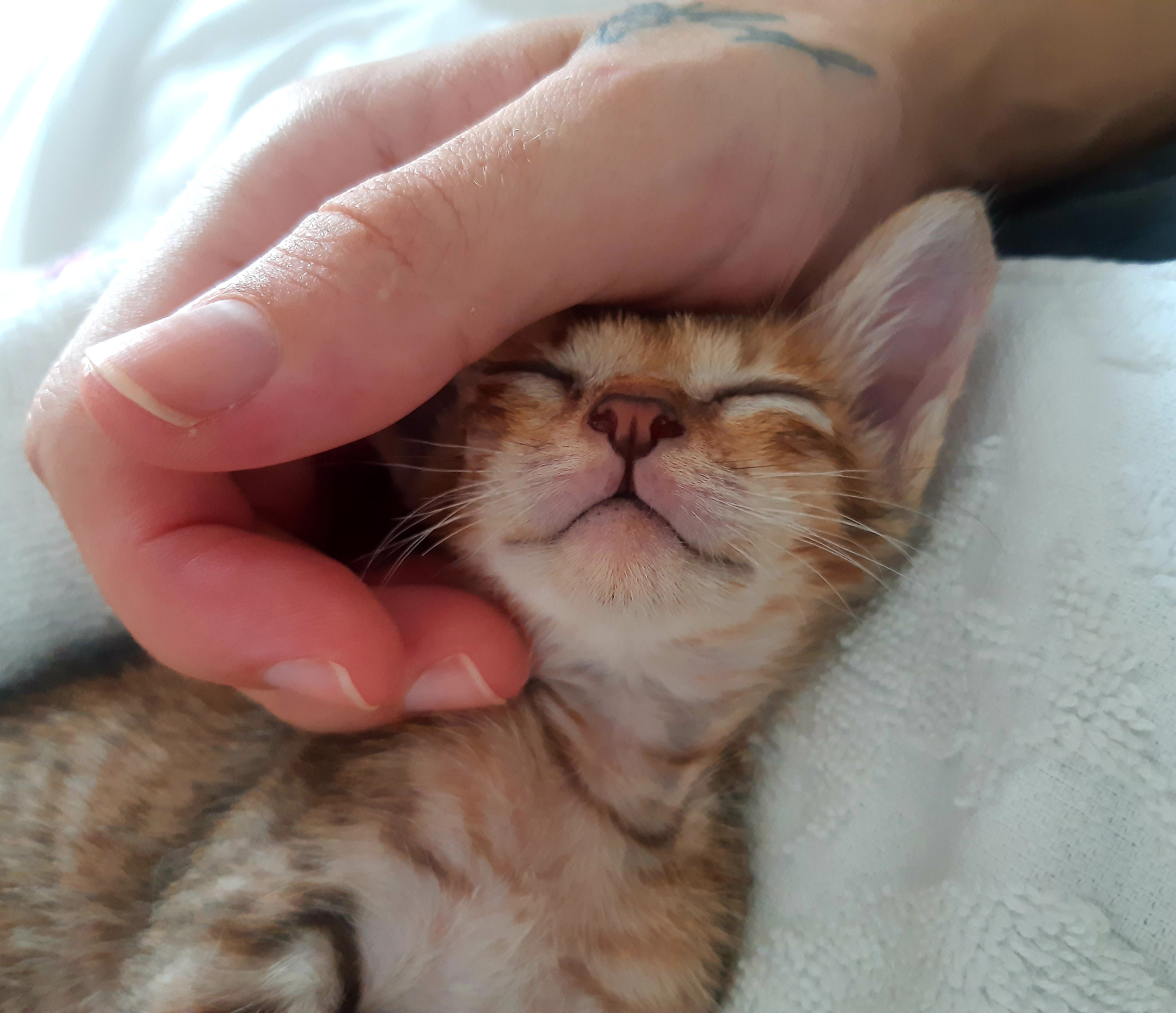 Connect with other animal foster families to exchange stories, ask questions, and learn from each other. For medical questions, we always relied on ARC's experience and professional vet advice.
Finally, keep in mind that once your babies are old and strong enough, it's time to say goodbye to them. Honestly, we didn't expect this to be so hard. But it's worth it, seeing them happy and healthy in their loving forever adoption homes. This encourages us to save one precious life after another!
What's Next?
Join our ARC family of FANTASTIC FOSTERS today!
Kindness always comes back. You are truly wonderful!